Besides the sprinklers, there a many basic things that go into creating a yard.  Over the decades, we've done all of them.  So, whether your budget can only afford a small layer of topsoil, or you want everything taken care of, we can do it.  Here are a few of the basic things you can consider:
Topsoil
Most yards need a layer of topsoil to cover rocks and provide a base for the sod and flower beds to thrive.  The only way to spread that soil is with equipment or a wheelbarrow.  We have that equipment, so let us take care of it for you.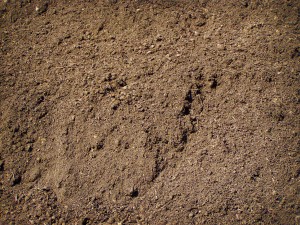 And, let us get the soil as well.  Our connections provide us with some of the best dirt available. 
"What," you're thinking, "Isn't dirt just dirt?"  
The answer is, "No." 
Our main supplier has been supplementing his soil with horse manure.  Maybe horse manure is not something you want to play in, but your sod and plants will love the fertilizer it provides.  
Sod
Almost every landscape we install has some lawn.  Lawn is easy to maintain and provides a great place to relax and play.  It also cools things down in the summer.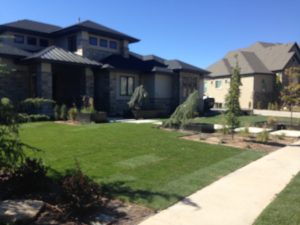 Sod is not difficult to install yourself, but it does take time and a strong back.  If you don't have the time and the man power, let us install it for you.  
Landscape Rock
Not every yard is flat and nothing can enhance landscapes, giving depth and dimension, than landscape rock.  Whether you need to create a wall, a new flowerbed, or a physical barrier between landscape sections, we can install the natural look you desire.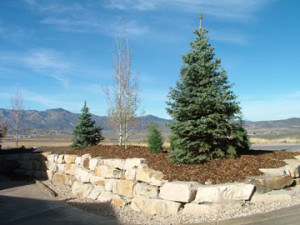 Rock can also be used to terrace steep sections of a yard.  We can even install rock steps to make access much more easily.
Bark or Decorative Gravel
The best way to finish a flowerbed is by adding a layer of bark or decorative gravel.  Whether you prefer the natural appeal of mulch, or the desert look of rock, there are many varieties.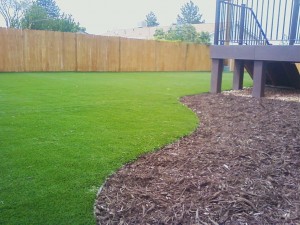 And besides providing a finished look, bark and gravel can work as a moisture barrier, trapping in water for your plants and flowers.  This can cut down on the amount of water you need to keep your plants healthy.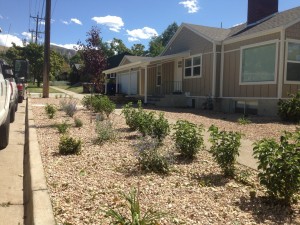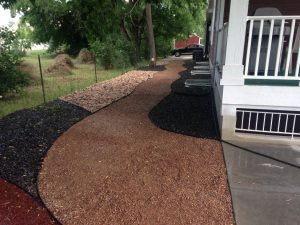 Trees and Shrubs
Another basic need for any landscape is the incorporation of trees and shrubs.  Whether you need a full array of trees and shrubs installed or just big and heavy ones, we can do it.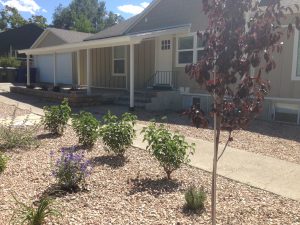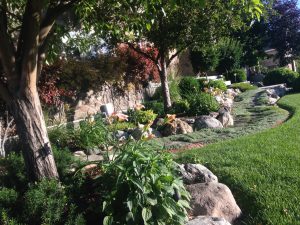 If any of these things interest you, send us a request…