We don't just do the basics.  Over the years, we've installed many different landscape specialties.  If you have something interesting or an idea, just send us a request.  We may have done it or we might know someone who has.
Maybe we should have taken more pictures, and maybe we should have had them taken with a nice camera, but we aren't professional photographers– we're landscapers.  What we are showing here is just a few of the things we've done…
Flagstone
Flagstone is natural stone that can be used to create a patio, path or stepping stones.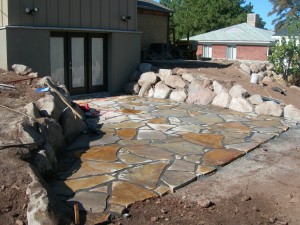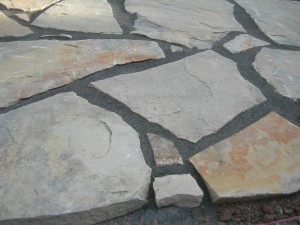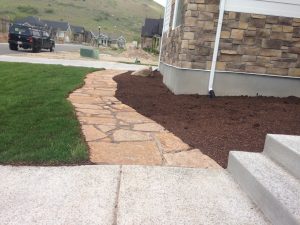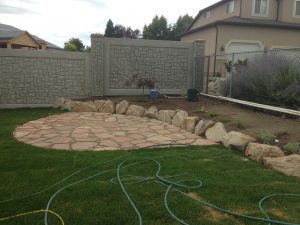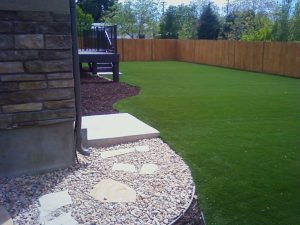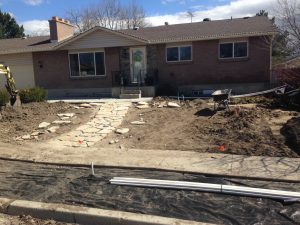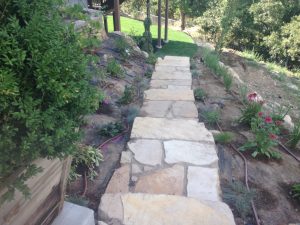 Pavers
If you need a path or patio that has a more even surface but don't want cement, consider pavers.  Interlocking pavers will create a flat but flexible surface that will never crack like cement.  And with the variety of pavers now available, we can create that special place that sets your home apart from all others.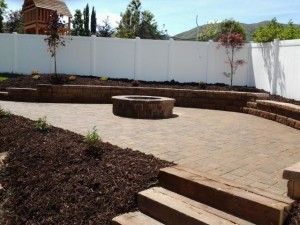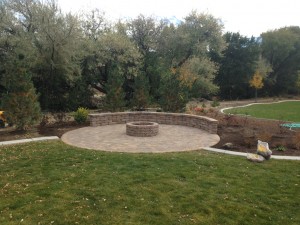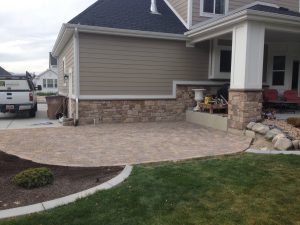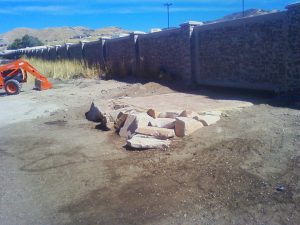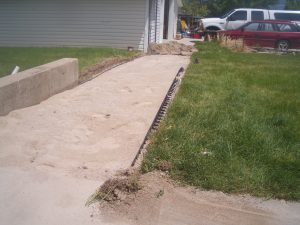 Water Features
Nothing can calm and relax like the look and sound of water.  Whether it's a "bubbling rock", a stream or a koi pond, we can help make that feel a reality.  Please forgive me for the poor quality of some of these photos.  Sorry about the yellow and grainy quality of the picture.  It just doesn't give it justice.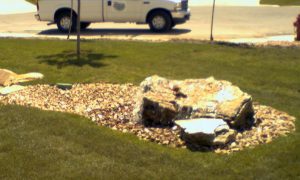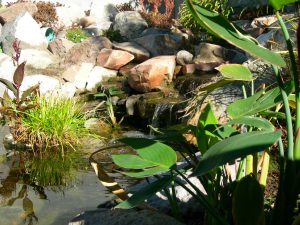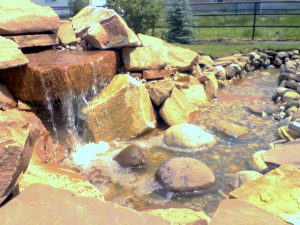 Artificial Turf
Another option that is gaining popularity is artificial turf.  Artificial turf today isn't that "tacky" look that deteriorates in a few years.  This new generation of turf looks natural and should last for decades.  Imagine always having that nice, freshly cut lawn look without ever mowing!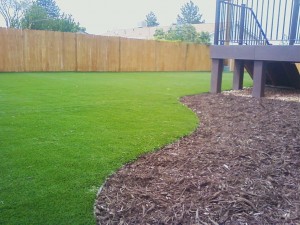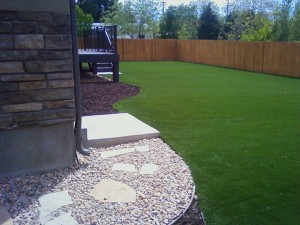 Landscape Lighting
At night, the only way to truly enjoy your landscaping is to highlight it with landscape lighting…and we're not talking the cheap solar fixtures that look like glow bugs and break within the year.  We're talking nice fixtures that will give you decades of trouble free operations, and LED bulbs that will last for years without needing to be replaced.  Lighting will also provide safety and security around the yard on those dark evenings.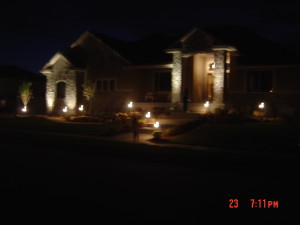 Retaining Wall
If you need an area retained, or you just want to create a nice flower bed, consider either a block retaining wall or boulders.  It's great for either leveling out an area, blending a bed into the home, or sectioning off an area for a shrub bed area.